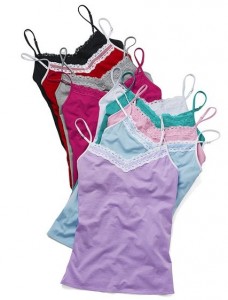 Through 12/11 you can get free shipping on any order of $25 or more at Victoria's Secret.  Just use the Victoria's Secret Coupon code SHIP25 at checkout to get the discount.  Plus if you have been able to snag a free $10 rewards card on Facebook this is a great time to use it.  Because this rewards card works as a gift card at checkout so you can lower your out of pocket by at least $10 (minimum value of this rewards card) and still snag free shipping.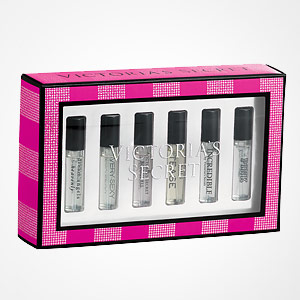 Here is an offer you may want to consider:  You can get a free VS Perfume set with any sleepwear purchase.  Just use the Victoria's Secret Coupon code PERFUME at checkout to add the free perfume set to your cart.  This is a $39 value!  Check out the $40 and less Sleepwear section where you can find clearance items for as low as $12.99. I added two clearance camis for a total of $25.98.  Used the coupon codes to get free shipping and the free perfume set.  Then used the free rewards card I snagged a few days ago and paid $15.98 for my order.  To get this to work add the codes first and then the rewards card numbers.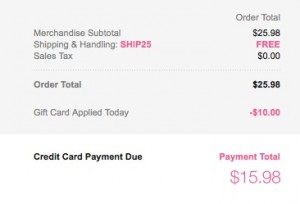 You still have time to try to get a free rewards card (through 12/15) and this free shipping offer expires 12/11.
NOTE: To use promo codes before you head to checkout but are looking at your shopping cart, on the right side you need to check a box that wll let you add promo codes to your order.