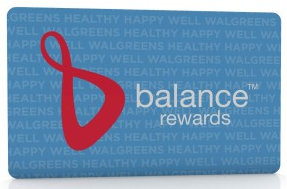 Just a reminder that the Walgreens Balance Rewards program starts in-stores on September 16th.   Here are some the details of this program:
Members receive exclusive savings every week on popular products.
Redeem points in-store or online immediately, or save them.
Bonus Points expire after 36 months from date of earning or after 6 months of no activity
You must be a Balance Rewards member to get the sale price
You will be able to manage your account with the Walgreens mobile app or on-line
You can also earn points for making healthy choices such as participating in the Walk With Walgreens program, or purchasing prescriptions (in select states).
Here's what we know on how the points work.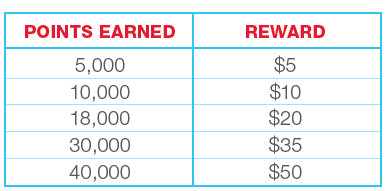 You can not redeem your points and earn them on the same product. For example, if you have 5,000 points you wish to redeem to save $5 and you purchase 3 items which each will reward you with 500 points, you can use the 5,000 but will not earn an additional 1,500 at the same time. There are also restrictions as to what you can redeem your points towards.
Special note: The value you earn will be reduced by the coupon used.  So whatever your potential point value would have been will be reduced to the after coupon value.
As Walgreens refines the details I'll share more.  For now, check out the fact sheet for further details.