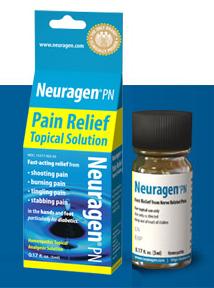 Here is a very sweet deal available at Walgreens this week. Well, one of the coupons you can use expires tomorrow but there is another one you can use. The other coupon is from the Diabetes and You Magazine (winter edition). You can find this magazine by the pharmacy area at your local Walgreens. Here is the deal:
Neuragen PN, $14.99, Get a $10 register rewards back
Use $10/1 Coupon from Diabetes and You Magazine or
Use the $10/1 Coupon from the 12/5 RP Insert or
Use $5/1 printable coupon
Pay as little as $4.99 and get back a $10 Register Reward
That's like "making" $5. One more thing I wanted to mention is that the Neuragen may not be tagged at $14.99 at your local store, but it is ringing at that sale price.  Make sure to price check before doing this deal.
Thanks Wild for Wags!