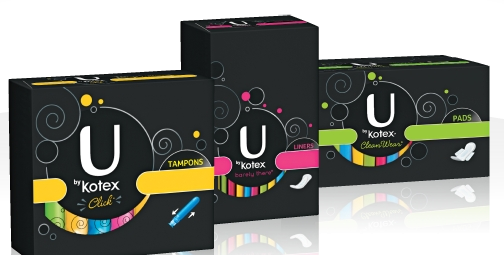 Good news!  if you didn't have a chance to get the Free after register rewards U by Kotex products at Walgreens last week, you have more time.  It turns out this is a monthly register reward that will be printing through 4/24. Here's the offer:
U by Kotex products $3.49, Earn a $2.50 RR when you buy one
Use $1/1 U by Kotex Pads, Liners or Tampons printable coupon or
Use $1/1 U by Kotex Product coupon from Apr 2010 All You Magazine (exp 6/30/2010)
FREE after coupon and register rewards  (Thanks Fistful of Coupons)
Also, here is a deal reported by one of Michelle's readers.  If you have found this product in this packaging size let me know.  I am going to try to check this out myself:
Single packs of No Nonsense Knee Highs  2/$1 (in container by cosmetics area)
Use $1/2 No Nonsense Product coupon from 3/21 SS insert
FREE after coupon  (Thanks Money saving Madness)
Plus here are two tips shared by readers:  It seems the Schick shaving gel and the Biore RR deals are rolling.  This means that you can use the RR you got from buying one product to buy more.  This is not the the norm and it may be a glitch that gets fixed soon.  Try at your own risk. I shared these tips with on CSWM Facebook fan page yesterday and it seems some of you have been having problems finding the item in stock.  It is a new product and if your store is not carrying it I would call and find out when their truck comes in.  Then visit your store that day and see if the truck brought in some of it to have in stock.