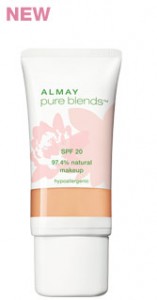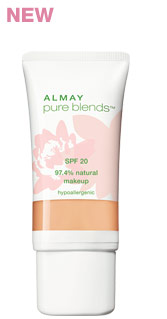 It's time to stock up on free or better than free make up!  There are two more monthly register rewards deals going on at Walgreens (11/1-11/28):
::: Buy one Almay Pure Blends Foundation $9.99 (at my store) and get a $10 RR back and
:::Buy one Almay Pure Eye Shadow $7.49 OR LipGloss $7.49 OR Mascara $6.99 and get a $5 RR back
This week Almay make up is on sale buy one get one 50% off but I have gotten emails from readers sharing that it is actually ringing buy one get one FREE.  Coupled with the register rewards deals above, buy one foundation and either an eye shadow, lip gloss or Mascara. Pay for the Foundation only ($9.99 plus tax) and get back $15 in register rewards back! Thank you Melanie for the heads up on this awesome deal!
Since the Almay make up is ringing up buy one get one free, the Almay One Coat mascara is actually a moneymaker deal as well:
Almay One Coat Mascara on sale buy one get one 50% off (psa 6.99)
Use $4/1 coupon from November Coupon booklet (one coupon will deduct $8)
FREE plus $1.01 in overage after coupon
Happy Savings!