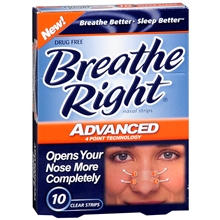 Have you shopped at Walgreens yet this week?  Well, if you haven't, you may want to read about this deal.  I got an email from reader Isa letting me know that she bought the Oscillococcinum that's free after register rewards this week and at checkout she got a coupon for FREE 10-12ct box of Breathe Right Strips.  I have read that people who bought Sinex Daytime, also got this freebie.  Now, you may or may not get this freebie as it may just be random.  But it is a nice bonus to hope to get.
If by any chance you got this surprise freebie, make sure to share what you bought in the comments.  Thanks Isa!
PS.  I also wanted to let you know that the $5/1  Oscillococcinum Walgreens coupon does not work on the type that is free after register rewards this week.  It is only good on the adult type.  Also, the $2/1 manufacturer coupon beeps and it needs to be pushed through.  So it seems this deal is not a moneymaker but still FREE.