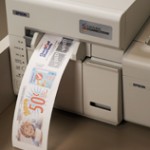 I wanted to share two transaction scenarios for those of you who are getting started playing the drugstore game.  Remember that the best way to play the drugstore game is by breaking up your transactions.  That way you use the register rewards from the previous transaction to lower your out of pocket expense on the next.  In my opinion, you can easily do two transactions back to back at the register.  But make sure to have your coupons ready, as to expedite the process.
For these scenarios, I am going to assume you do not have any register rewards on hand for the first transaction and are just getting started:
First Transaction:
Buy one Carefree Pantiliners 20-22ct $0.99
Buy seven Mars Easter Candy $0.29
Buy two Nescafe Tasters Choice 7ct 2/$2
Use two $1/2 Mars Easter Products
Use one $0.50/1 Carefree Product or $0.50/1 Carefree Product
Use two $0.50/1 Nescafe Tasters Choice Coffee Product 2/13/2011 RP Insert (exp 5/8/2011)
Pay $1.52 plus tax out of pocket and get back one $1 Register rewards + one $2 register rewards
Second Transaction
Buy one of each Gatorade G Fit products $5
Use $1 RR from the previous transaction
Use $2 RR from Previous Transaction
Pay $2 plus tax out of pocket and get back a mail in rebate form to get back $5 by mail
After all is said and done, you spent $3.52 plus tax out of pocket and are getting $10 worth of products.  But you are also getting $5 back by mail when you submit your Gatorade Rebate for reimbursement.  You are getting it all for better than free!