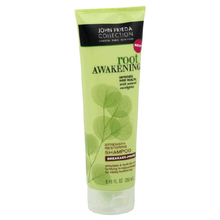 There are lots of HOT deals at Walgreens this week! Have you seen the coupon match ups? there are lots of freebies but here are more cheapies you can pick up:
Buy three John Frieda products $4.99 and get back $5 in Register Rewards
Deal Idea
Buy three John Frieda Root Awakening
Use 3 of the $3/1 John Frieda Root Awakening, exp. 10-9-10 (SS 08/22/10)
Pay $5.97 plus tax out of pocket and get back a $5 Register Reward.
Cap'n Crunch 5.5oz boxes $1
Use $0.50/1 Cap N Crunch coupon from 8/19 RP insert
Pay $0.50 per box after coupon
Purina One Dry Dog or Cat Food (6 oz) $1.99
Use $2/1 Purina One coupon from 8/15 SS insert
Free after coupon
Trident Gum (18 stick pks) 2/$2
Use $1/2 Trident Gum (facebook offer)
Use $1/2 Trident Walgreens store coupon from September coupon booklet
FREE after coupons
Select Colgate Tootbrushes $2.99, Get $2 RR wyb 1
Use $0.40/1 Colgate Adult or Kids Manual Toothbrush 8/29/2010 SS Insert (exp 9/18/2010)
Pay $0.59 each after coupon and RR
Thanks Clippin' with Carie!