Finally! The Walmart Black Friday sale seems to be LIVE online! After some clunky website glitches…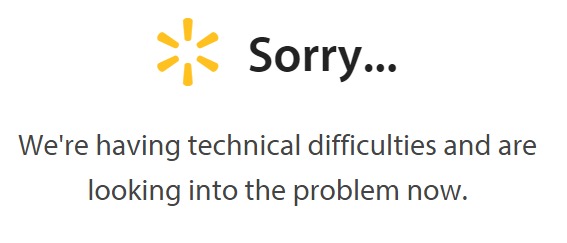 …it appears that many of the deals in the Walmart Black Friday list are finally up and running! Not every deal listed seems to be available online, but I'm still declaring this one as LIVE! Hopefully as the night (or morning, in my case) progresses, we'll start seeing more of these deals go live online.
There are so many great deals, like the Fitbit Flex Wireless Wristband for $59! There are too many deals to list, so I suggest checking out the full list of Walmart Black Friday deals. If the search page doesn't load right away or you get an error, try refreshing the page or go back and click on the link in the Walmart list again. The Walmart website has been a little wonky for me all night and it's probably a combination of massive traffic and the massive switchover of prices.