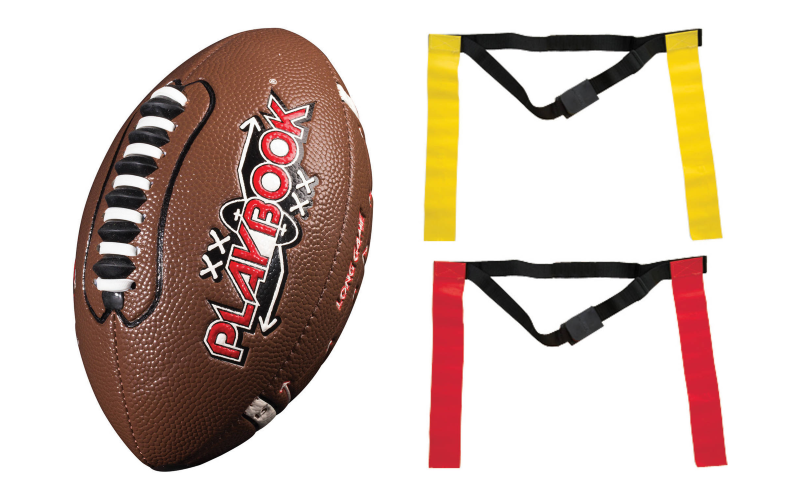 Football is just one of those backyard summer games that you can't escape. Around here, it always seems like a whole gaggle of neighborhood kids are gathered in someone's yard to play football during the summer and all. And, of course, they have a blast!
Get the game started at your place with the Franklin Sports Mini Playbook Flag Football Set. This set, which includes a ball, flags, belts, and a mini playbook, is priced at only $15.72 at WalMart right now. Opt for free store pickup, and save an additional $1.13, which drops the price even further to only $14.59!
offers a fun way to help teach kids and new fans the fundamentals of the game. This set features a Franklin football with a printed mini size playbook uniquely designed to provide players with route options. The versatile five-on-five flag football playbook includes a total of 13 short-distance and longer-distance plays to choose from. Franklin's exclusive Spacelace lacing system makes the ball easy to grip and throw. This Franklin flag football set also comes with enough flags and belts to field two teams of up to five players.