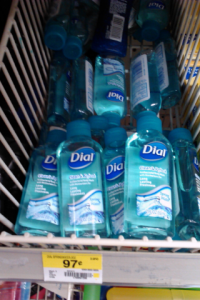 Check your coupon inserts as a $2/1 ANY Dial Body wash is included.  You can use this coupon at Walmart to get paid to buy the trial size:
Dial body wash trial size $0.97
Use $2/1 ANY Dial body wash coupon from 6/12 RP insert
Free plus $1.03 in overage
Remember that according to Walmart's Coupon policy they will credit your order the full amount of the coupon.  So you can use this overage to pay for things like fruits and vegetables or whatever else.  You may want to bring a copy of the coupon policy with you, just in case!
Thanks, Coupon Connections!