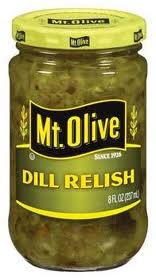 Get your Mt.Olive Dill Relish at Walmart for free when you use the coupon from the insert on 1/22/2012.
Mt. Olive Dill Relish, $0.98
Use $1/1 Mt. Olive Pickles, Peppers, or Relish 1/22/2012 SS Insert
FREE + $0.02 Overage!
Check out other great deals and saving at Walmart here!
Thanks to SavetheCoupons!