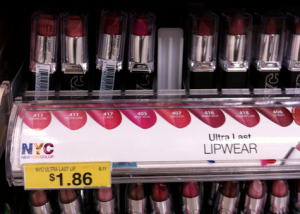 Great timing for this $1 NYC Cosmetic Coupon to update your make up back with some summer colors.  You can use this coupon to grab NYC cosmetics at Walmart for as low as 86 cents, check it out:
NYC Lipstick or Dual Eyeliners: As low as $1.86
Use $1 NYC Cosmetic Coupon
Pay $0.86 after coupon
Don't forget to check out other Walmart deals here.
Thanks Wally World Woman!