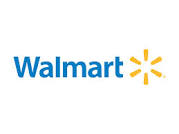 I've been hearing for weeks that Walmart was considering extending their price match policy to include online retailers Like Amazon.com. According to recent reports, a decision has finally been made!
Starting tomorrow, November 14, 2014, Walmart will now price match online competitors! Apparently, almost half of the Walmart stores in the country were already price matching online, and this announcement was just to make the process "official".
I'm still not sure all of the stores that Walmart will price match, but I do know that managers have been instructed to price match items found on their own website as well as Amazon.com.
I'll bring you updates as I find them!
If you know anything about the new Walmart online price match policy, let us know in the comments!
Resources You Might Like: