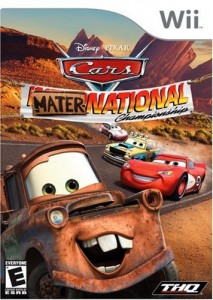 Walmart.com is cranking up their online deals.  Right now you can pick up video game bundles (your choice of two games) for as low as $20 for both.  There are video games available for Nintendo DS, Wii and Playstation 3.  You have a selection of games from which you get to choose three. Here is what's available:
Nintendo DS Games 2/$20 Includes titles like Bakugan, Imagine: Music Fest, Jam Session 2.
Nintendo DS Games 2/$30. Includes Ben 10 Alien Force, Cooking Mama, Star Wars the Force Unleashed.
Nintendo Wii Games 2/$30 Includes Ben 10: Alien Force, Cars 2 Mater-National Championship, Family Party Outdoor Games, Go Diego Go: Safari Rescue.
Playstation 3 Games 2/$30 Includes titles like Guitar Hero Aerosmith, Sing It, sonic Unleashed
Pus don't forget that both Target and Amazon have a buy two get one free games sale going on this week.