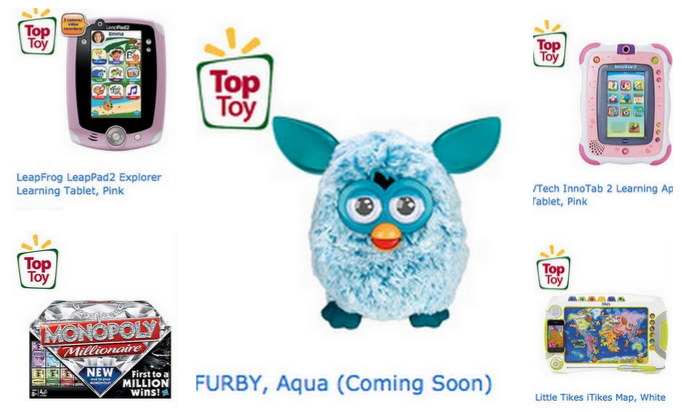 Wanna get an idea of some of the toys that are creating buzz for the upcoming Holiday season?  Walmart has issued its Top 20 Toys List and this list includes:
Best Toys for All Kids
Top Toys for Boys in 2012
Top Toys for Girls in 2012
Check out the details on each of these toys and more here.
I am a participant in the Walmart Moms program. Participation in this program is voluntary. While I have been commissioned to write about this offer, all opinions are 100% my own. Please see my disclosure policy for more information.