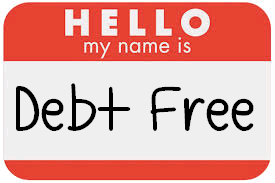 Happy Wednesday everyone!
We've got some exciting news we'd like to share with you… We're experts now! Well, Cricket wireless would like to think so.
This week, we're teaming up with Cricket Wireless for their Ask the Expert series. This new series is aimed at helping you reach your financial goals, and save even more money. Each week, there will be a new financial topic, and experts like Common Sense With Money (hey, that's us!) will answer YOUR financial questions.
This week's topic is "Paying off your Debt". Be sure to leave your questions about paying off your debt on the HERE or tweet them using the hashtag #CricketTips by midnight tonight, January 29, 2014. Then, be sure to watch for your questions and answers on Friday, January 31, 2014 on the Cricket Wireless Half is More Hub!