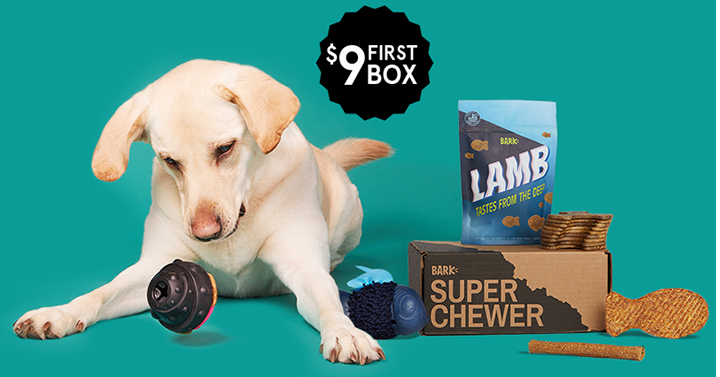 THIS WEEK ONLY! $9 FIRST BOX Get your first box of tough toys and American made treats for just $9.00! Every box comes with 2 Tough Toys always fluff-free, 2 Full-Size Bags of Treats always made in the USA or Canada, 2 Meaty Chews always all-natural!
Every box brings your dog more than $45 worth of toys and treats. Your first box is sent immediately. Following boxes ship on the 15th of every month. FREE SHIPPING inside the contiguous 48 United States. 100% Satisfaction Guaranteed. If a toy isn't tough enough, it will be replaced for FREE. Any time, no questions asked.
Keep in mind that this is a subscription service, but canceling the trial is quick and easy. If you don't want to continue with your subscription, you'll need to log in to your account and cancel. Once your Super Chewer plan expires, there will be no renewal and you will receive no more boxes.