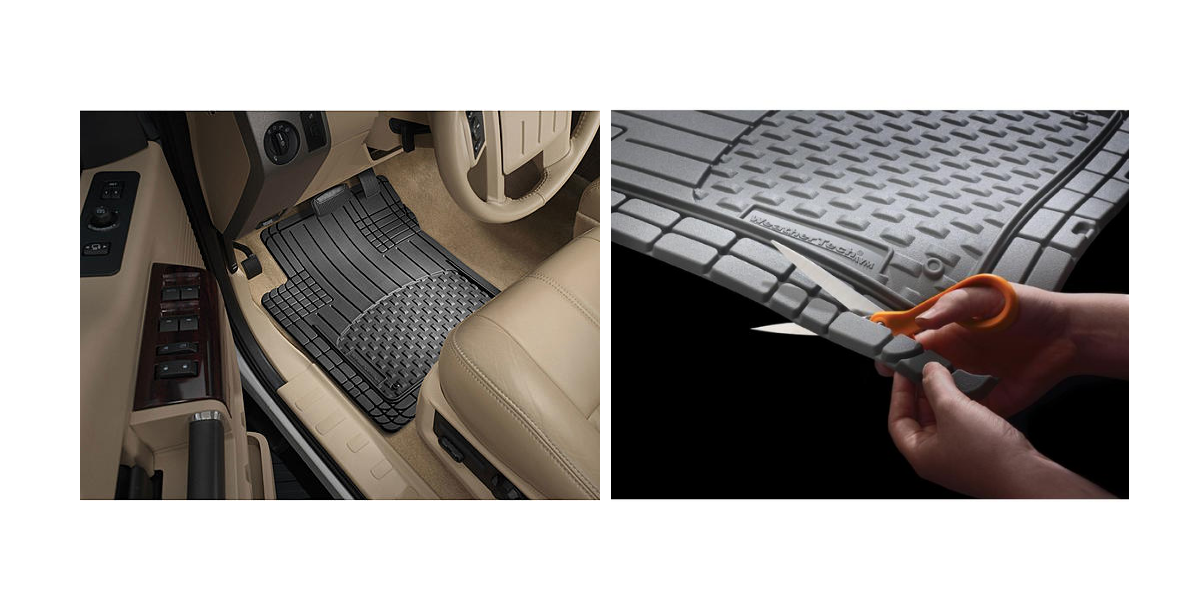 WeatherTech floor mats are some of the best floor mats on the market, and you can get a pretty nice deal on these at Sears right now! The WeatherTech All Vehicle universal front and rear mat sets are marked down to only $29.69 right now! (Reg $54.99)
These are available in black, tan, or gray. These are trim-to-fit universal-type floor mats and should be able to be trimmed to fit most vehicles.
Front mats –
19″ wide trimmable to 16″
27″ long trimmable to 24″
Rear mats –
18.5″ wide trimmable to 16.5″
17″ long trimmable to 15″
These mats have tall outer ridges and channels to help guide fluids to the lower half of the mat where a reservoir traps fluids and debris – away from your feet and clothes. The matsare  made from an advanced thermoplastic elastomer (TPE) that is odorless, non-toxic and stays flexible in the coldest of temperatures. Enhancing safety, these mats feature the patented MatGrip® retention device as well as molded-in nibs that add security to the mat-to-floor interface.