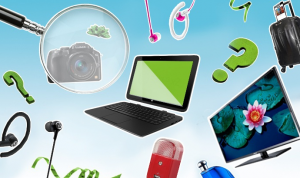 If I was a cat, curiosity would have killed me long ago! I'm a sucker for a good surprise, which is why I find the $5 Groupon Midsummer Mystery box so intriguing…
Is it a pair of ear buds? A watch? Bed sheets? Jewelry? A TV? WHAT, Groupon, what?!
According to the deal details, it could be just about anything, including a 40″ 3D LED HDTV. I doubt I'm lucky enough to snag that bad boy, but it sure would be nice! This mystery box will set you back $5 + $3.99 shipping, so $8.99 before tax. Whatever you get should be 25% to 99% off retail.
I'm not sure if I'll be getting this mystery box just yet. If anyone else does, though, make sure you keep us updated when you're mystery package arrives and what it is! If you've bought one of these in the past, what did you get?
Resources You Might Like: