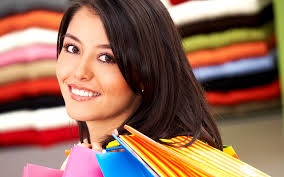 Back to school shopping is a frustrating and expensive rat race for most parents. It's even more frustrating when you can't afford the name brand clothes that your little darlings want so desperately. (But, all their friends have them!!)
I, for one, am not the type of person to flock to name brand clothes. This goes double when it comes to buying clothes for my kids, who will grow out of them or ruin them in less than a year. Of course, I'm also the type of mama who wants to do what I can to make my kids happy, even if that means breaking down and buying a few pieces of name brand clothes for school. But, that doesn't mean I'm going to pay an arm and a leg for them!
Nope! Mama Frugal is going to do some smart shopping and find discoutn name brand clothes for school!
If you're looking for discount name brand clothes for school as well, here are a few places to look…
Thrift Stores
You might think of thrift stores as a place where old castoffs go to die, but think again! You can often find all sorts of gently used quality clothes at thrift stores. Even discount name brand clothes might even be gracing the racks. Thrift store shopping for clothes can be a time consuming process, though, especially if you're looking for something specific. Make sure you give yourself plenty of time to peruse the racks.
Consignment Shops
When you're looking for discount name brand clothes, don't dismiss consignment shops either. These types of shops often carry gently used clothing like thrift stores. However, the quality and shape of the clothes sold in consignment shops is slightly better than that of the clothes in thrift stores. The prices will reflect this and are slightly higher than thrift store prices, but you're also a little more likely to find discount name brand clothes in consignment shops.
Yard Sales
Summer is the season of yard sales, so take advantage of it! Clothes are usually a big seller at yard sales and garage sales, so make sure you head out and hit a few before school starts. You might be surprised to find some discount name brand clothes that has been gently used!
Sales
Every store has sales, so use this to your advantage! End of season and clearance sales are your best bet for big discounts on name brand clothes, but you can sometimes even score some nice deals during regular sales, especially if you shop smart!
Coupons
Many stores also offer coupons, and these coupons can even be used on sale items! Use a coupon on discount name brand clothes for some amazing discounts!
Online
Finally, if you really want to score some savings on discount name brand clothes, shop online! Store websites sometimes offers sales and coupon codes that you won't see in brick and mortar stores. You can also shop at some of the many discount websites out there, including Amazon, Zulily, and 6PM.com. You can score some gently used name brand clothes on websites like eBay, Schoola, and thredUP!