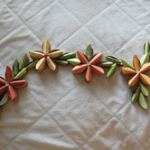 Wondering what kind of crafts you can make from toilet paper rolls?  Quite a few people let their imagination unroll in the White Cloud Contest and created beautiful things from them.  Check out the winning entry from Rachel Rockwell.  She won $1,000 for creating this beautiful Wall Flower Art. Wow! That is just incredible.
Or check out the second place winner.  She created a replica of the Titanic.  That was her son's idea by the way.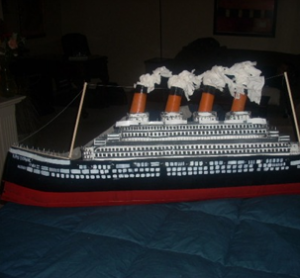 The third place winner was  a craft created by a ten year old to do with her younger brothers.  They created Revolutionary War Figures using construction paper, glue and toilet paper rolls.
Wondering how you will keep your kids busy with the upcoming Holiday Break?  Stop by the My White Cloud website to check out the rest of the entries and grab some craft ideas.   I just spotted a nativity set and a Santa Claus.
Here is a coupon in case you are running low:
Disclosure: I am a White Cloud blogger, and I am compensated for my time. All opinions are 100% my own. Please see my disclosure policy for more information.