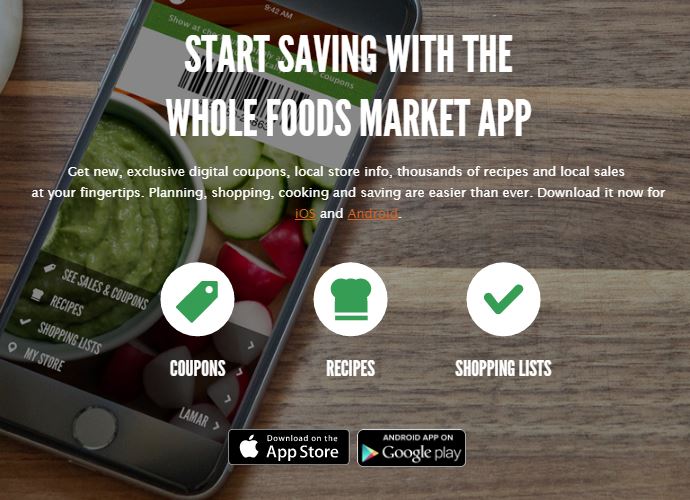 Whole Foods Market is offering $5.00 off your fresh or frozen meat & poultry purchase of $15 or more when you download their app! Once you've downloaded the app, create an account and look under "Sales & Coupons" to find this offer. Then present the barcode coupon in store during checkout.
You can download the app for your android here. Or here's the iOS version.
**You'll also get exclusive digital coupons, local store info, tons of recipes and sales right on the app.