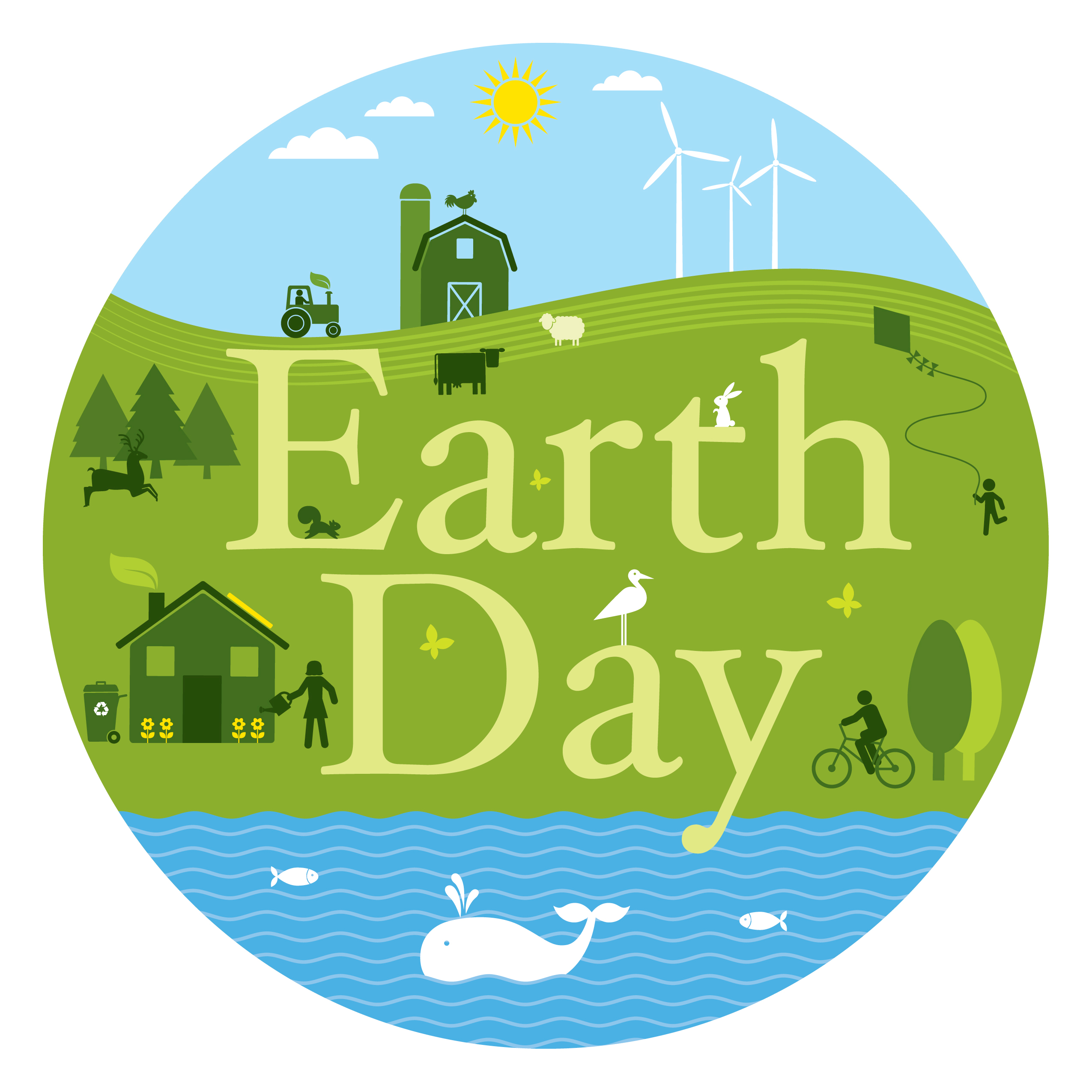 Did you know Earth day is coming up on the 22nd of this month? That's Saturday and although I've been thinking about what to do since I took down Easter I have yet to put anything together – until now! I've come up with some fun ways you can celebrate Earth day with your family that are easy and pretty quick to pull together.
Plant a Tree – not only are trees great for shade and can help reduce air-conditioning cost but they also help reduce ozone levels in urban areas. And trees help to remove carbon dioxide and other greenhouse gases from the air which cools the earth. So you could add a tree to your own yard or volunteer with your local community!
Make a Bird Feeder – there are so many different bird feeder ideas you can find out there on the internet. From simple toilet paper rolls and peanut butter to wooded nailed together designs.
Craft – come up with a fun globe craft you can do with your kids as you talk about the world we live on and ways we can take care of it. Or find a way to upscale something from recycled materials. You could easier make a wind chimes with old cans, spoons, keys, rocks and more.
Recycle – Gather up your recycling items and take them to the recycling center. Not only are you then teaching your children about recycling but you're cleaning up your home as well. Or if you don't have a recycling system in your home put one together.
Make a Fun Treat – I love the idea of Earth Day dirt in cups with chocolate pudding and crushed up oreos. You could even add a fun gummy worm on top. Or bake some cupcakes together that look like the world.
Earth Day Scavenger Hunt – I love this idea because it's getting the kids out and active. This is probably one of my favorite scavenger hunt list as my kids are still young. We'll probably get some stickers so they can mark it off as we go.
Read About It – there are TONS of books at the library that you can checkout and read with your kids this Saturday. They even have Fancy Nancy, Pinkalicious and more. I just did a quick search on the library's computers and found all of these:

Michael Recycle by Ellie Bethel
Biscuit's Earth Day Celebration by Alyssa Satin Capucilli
Earth Day (Robin Hill School) by Margaret McNamara
Fancy Nancy Every Day is Earth Day by Jane O'Connor
Emeraldalicious by Victoria Kann
Earth day can be a great time to slow down and admire the beauty that is around us. Hopefully these activities will help you and your children enjoy the day!