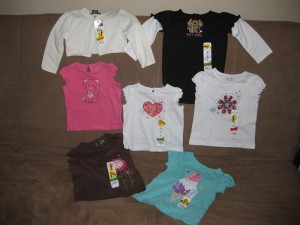 The winner of Week 6 Iron Shopper challenge is Kristin. Kristin got all of the items you see above free after Kohl's cash. If you didn't know you can also get a FREE $5 coupon when you sign up to get emails from Kohls.
You too could be an Iron Shopper. If you are rocking the deals all you need to do is make sure to share them in the weekly Iron Shopper post I set up every Monday. make sure to share them with friends and family to get as many votes as you can. The deal with the most votes wins!
The winner of email your deal is Desaerae who emailed me about a deal at rite Aid last week.
My inbox is ready for another week of email your deal. Don't forget to send me your hot deal finds for a chance to win a $10 gift card. The more deals you email me the more chances you get to win.