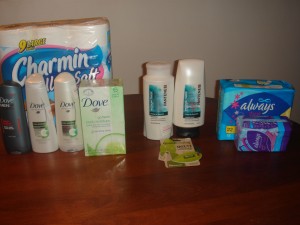 The winner of last week's Iron Shopper is Melina.  Melina rocked the deals at CVS to get everything you see for FREE!  Gotta love extra care bucks that makes for zero out of pocket too!  Don't forget to enter your shops this week for a chance to win a $20 prize.
This week's winner of email your deal is Marcia.  Marcia thank you so much for all of the deals you send my way.  I really appreciate the time you take to do that.
I am sorry I am a bit behind announcing these.  My husband was traveling and it was all me against 3 kids, 2 dogs, a house and a blog.  I was clearly outnumbered :-).