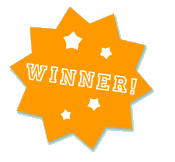 I have winners to announce:
Winners turbotax
StacieK at snakanxxx@xxx
Amy L
Winner $50 Walmart Gift Card
Kim at kimanddanielxxx@xxx who will be rooting for the Colts
Ashley N aneelyxxxx@xxxx
Winner please check your email inbox or spam folder for my email.  If you are listed here and didn't get an email just leave a comment before 2/7 1PM to claim the prize.  Otherwise I will have to select another winner.  Thanks to everyone who entered these giveaways.