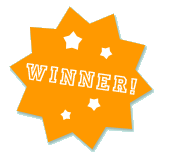 Thank you everyone for indulging me and celebrating my birthday with me.  Here are the winners of the giveaways I had yesterday.
Winners of Walmart Gift Cards:
Achara(acharaxxx@xxx)
Julie  (Julie.Hxxx@lxxx)
Winners Target Gift Cards:
Amy in AL (amy.thoxxx@xxxx)
Anabel (baby_manxxx@xxx)
Winner of Free coupons:
Robin D. (radnascxx@xxxxxx)
I have emailed all of the winners.  If you think you have won and don't see an email from me please check your spam folder as my email may have ended up there.