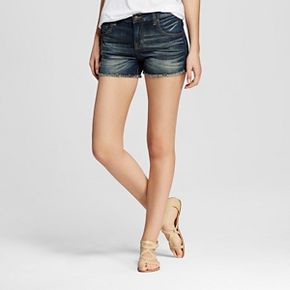 It's about time to start shopping for some new shorts for the warm weather that's sneaking up on us. Target has some nice prices on shorts for women right now too.
You can pick up women's denim shorts for as low as $15 right now. There are several styles, colors, and washes available.
Plus, most of these are also part of a buy more, save more deal, where you can get $10 off spring styles when you spend $50. (Or save $15 when you spend $75.) So, you could revamp the whole family's summer wardrobe for less this season!