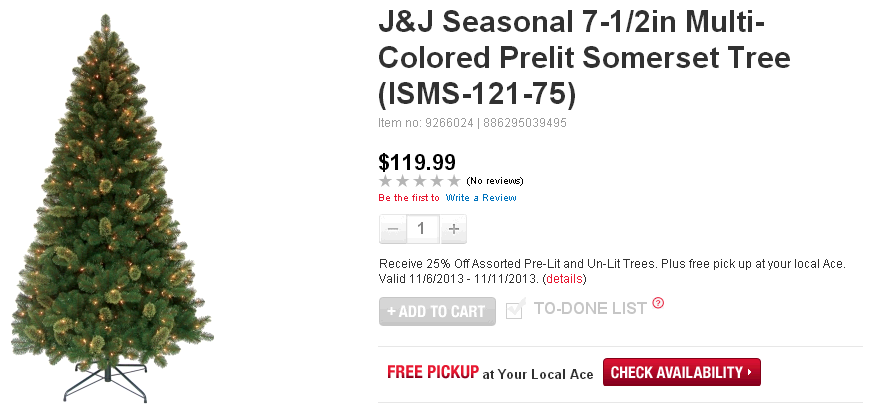 If you're in the market for a new Christmas tree this year, you may have just found it! From now until December 1st, this 7.5 foot Christmas tree is on sale for only $119.99 at ACE Hardware.
Here are a few details for you:
7.5 feet tall
500 multi-colored incandescent lights
50″ in diameter
1151 round and cone tips
Stainless steel memory wire branches that are preshaped at factory and retains its shape out of the box (This means NO shaping!)
I've seen similar trees of slightly lesser quality go for no less than $200 elsewhere. The only catch is, it can't be shipped. You have to pick it up at your local ACE Hardware store. There're lots of them around, though, so finding one shouldn't be too difficult.
Now all you need is something to put under your new tree, like this Radio Flyer My 1st Scooter or Art Deco Tool Box from ACE Hardware. Both of them are only $19.99! Buy them all now, and pick them up in the store at the same time.