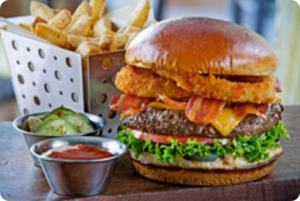 This week, Chili's is offering FREE Craft Burgers when you order using the Postmates app!
Follow these instructions to get a FREE Craft Burger from Chili's:
1. If you don't already have Postmates, download the Postmates app on your smart phone and create an account.
2. Click on the SETTINGS icon on the top left and choose "Add Promo Code". Enter this promo code in the box: RFHSS
3. Search for Chili's and select the closest restaurant to you.
4. Add a FREE Craft burger to your order.
5. Checkout
That's it!
NOTE: Postmates is only available in select cities right now and this promotion is limited to only one free craft burger per household, while supplies last.