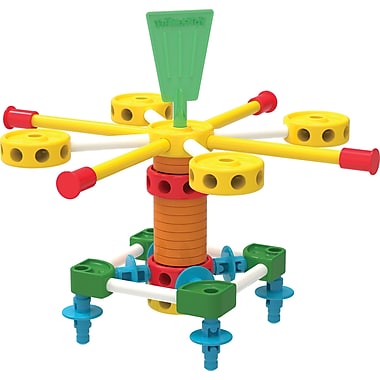 Wow! This is an awesome price on a Tinkertoy set! The Tinkertoy 100-pc Essentials Set is marked down to only $16.99 right now! These normally sell for around $40, and they make awesome holiday gifts for little builders! This set includes 100 essential Tinkertoy pieces, including spools, rods, flags, washers and end caps as well as an instruction sheet with building tips and ideas.
Plus, get FREE shipping on your order with your free Staples Rewards Membership!
Wanna compare prices?
Target — $39.99
Walmart — $25.26
Amazon — $35.12