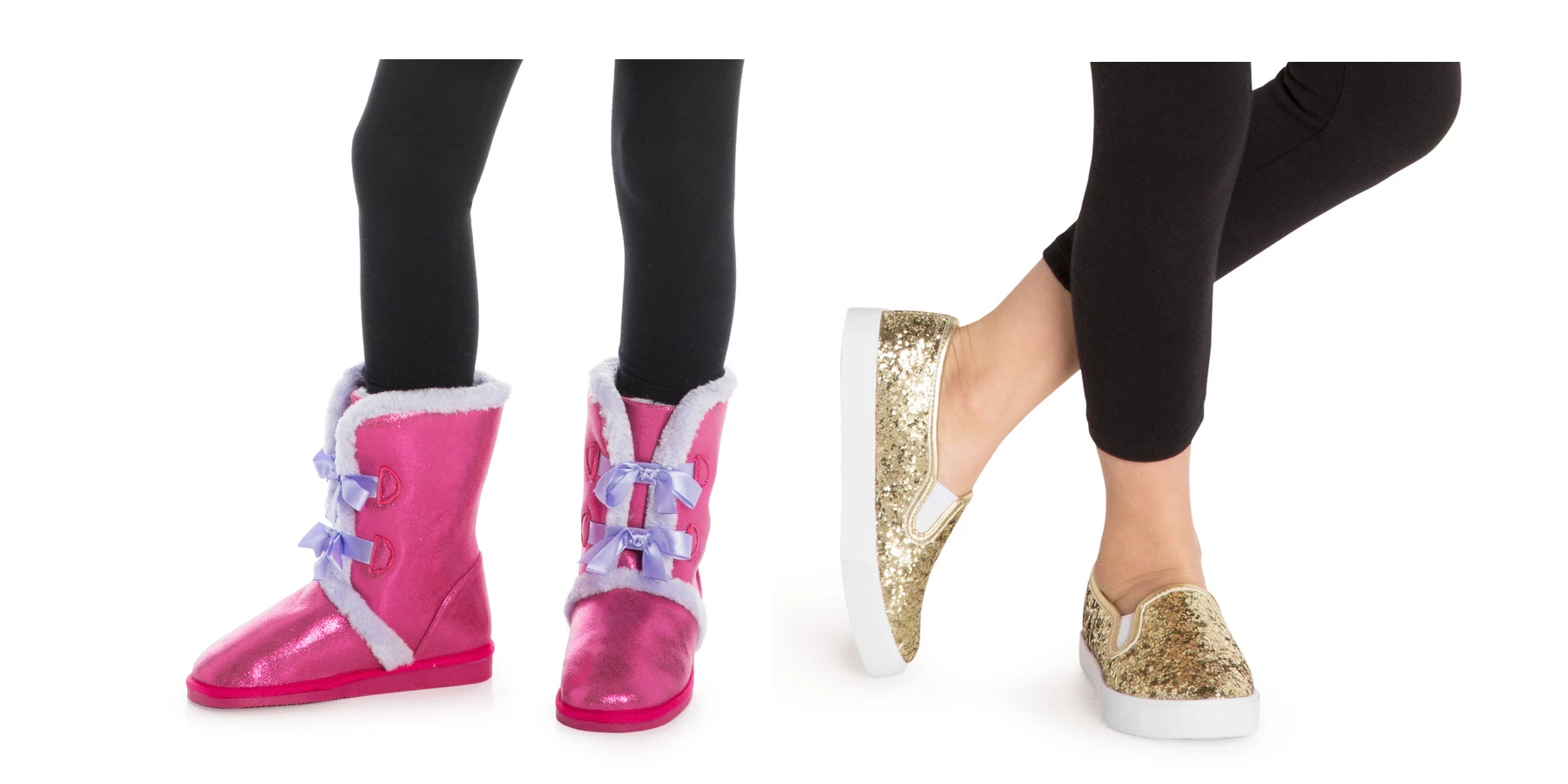 Fabkids has some awesome promotional offers going right now! First, sign up for a new account and take a quick quiz to get a $10 credit to spend. Plus, kids' shoes are also on sale buy one, get one FREE! Combine these two offers, and you can possibly score two pairs of kids shoes for only $9.95 with FREE shipping!
I was able to grab the super cute gold glitter slip-ons and the adorable pink bow fuzzies (pictured above) for only $9.95 total! That makes each pair around $5.00 each, which is an awesome price for kids shoes! There is also a great assortment of boys shoes available as well!
To get two pairs for $9.95, you have to choose two pairs of shoes that are priced at $19.95 each. More expensive shoes will cost you more overall. For instance, two pairs of shoes priced at $24.95 each will cost you $14.95 for both pairs and two pairs pried at $29.95 each will cost you $19.95 for both pairs. Still not a bad deal, though!
Once you become a Fabkids VIP member, you'll receive new styles handpicked just for your kid by our style team each month. Visit your FabShop by the 5th of the month to check out the styles for you. If you don't want to make a purchase, simply 'Skip The Month' by the 5th and you will not be charged. Skip as many months as you'd like, and you can cancel at any time.