I was telling my mama about Listia, a free online trading marketplace, and she wanted to sign up for an account. Check out all of the FREE credit she snagged, just for signing up with her Facebook account!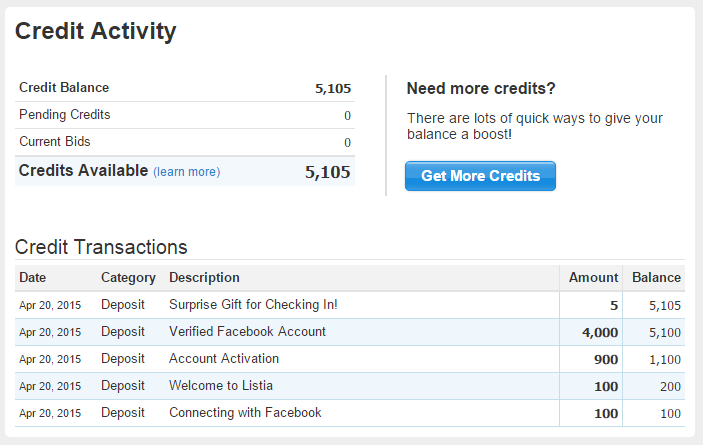 All of those credits should mean some awesome FREEBIES!
Here's how to get your first 5,105 Listia credits:
Head over to Listia and click on the "Sign up with Facebook" button to sign up.
Log out of your account.
Click on the "Connect with Facebook" button on the next page.
You should now have 5,105 Listia credits!
Want some more credits? Make sure you go through the Listia tutorial to earn an additional 1,250 credits!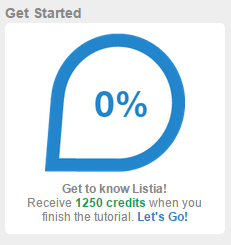 You can get an additional 1,000 credits when you list your first item. It can be just about anything you like, and Listia is a great way to get rid of items you no longer want!
So, that's a total of 7,355 Listia credits for FREE! Happy Bidding!!