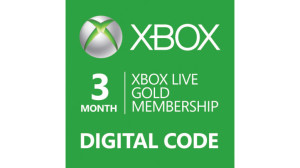 Stop over to the Microsoft Store today and pick up an Xbox LIVE 3-month Gold Membership for only $14.99. These are normally $10, so this is a great way to save on a gift for the gamer in your life.
Here are some more details:
Get three months of online gaming with friends around the block or around the world with the Xbox Live 3-month Gold Card. Xbox Live features include game add-ons, full Xbox 360 game downloads, Xbox Live Arcade games and the ability to watch thousands of HD movies and TV shows instantly from Netflix (separate Netflix subscription required). You'll also receive Gold-exclusive discounts like the Deal of the Week and early access to some of the best new content.
You can get a digital code or a physical card.