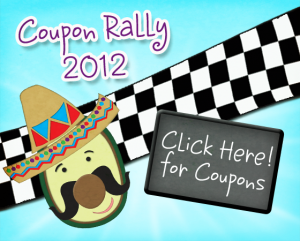 On Monday July23rd thru Wednesday July 25th, Yucatan Foods is holding a coupon extravaganza for all of their Facebook fans!
At 10AM CST every day (11 am EST), we're giving the first 50 coupon recipients FREE GUAC!   The next 150 will receive a Buy 1 Get 1 Free coupon! We've also got a $1.00 off coupon for everyone else to enjoy! It's a WIN/WIN!
So mark your calendars, and get set for the Yucatan's Great Coupon Race of 2012.