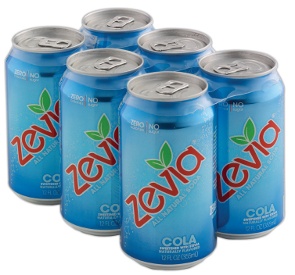 These high value $3/1 Zevia Soda Printable Coupons should help you get a good deal on this natural soda. This soda is made with Stevia an all natural calorie-free sweetener.
According to Healthy Life Deals, this soda in on sale (unadvertised) at Whole Foods for $3.50 for the six pack. Use these Zevia Soda Printable Coupons to pay 50 cents for a six pack.
Reader Shannon says these are on sale for $4.99 at Kroger in WV.