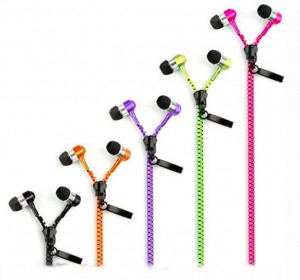 Must! Have!
How cool (and handy!) are these?? If your kids are anything like mine, you have 50 pairs of ear buds lying around, all of them useless because they're so tangled! These little suckers ought to solve that problem!
These no tangle zipper ear buds can be zipped up when they aren't being used to prevent them from becoming knotted and tangled. There's also a built in volume and mic on the cord, so you can use it as a hands free device too! You can choose from five different colors, so there's no confusion on which pair belongs to who.
Grab a pair from Jane.com today for just $3.99. Shipping for the first item is $2.99 and shipping for each additional item is just $.99.