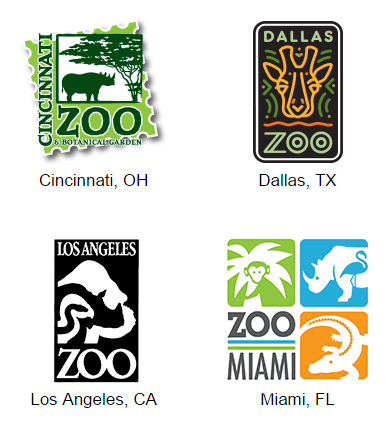 I love the zoo! It is, by far, my favorite summer activity!
If you're a zoo lover, make sure you check out the discount zoo deals on Zulily! Several local zoos have partnered with Zulily to offer you some great discounts!
Make sure you check to see if your local zoo is participating. Here are some of the available zoo discounts. Each offer is a little different, so make sure you read the fine print to see how to redeem them.
Los Angeles Zoo — Free Child's Admission with Purchase of an Adult's Admission
Detroit Zoo — Free admission for the first 50 individuals to present a printed copy of a voucher
Maryland Zoo — Free carousel rides all day
San Francisco Zoo — Free carousel rides
Austin Zoo — 40% off the price of regular admission
Lowry Park Zoo — 50% off the price of regular admission
Houston Zoo — $2 off adult admission and $1 off child admission
Dallas Zoo — 15% off new membership
Lincoln Park Zoo — 10% off zoo membership
Miami Zoo — 20% off the price of regular admission at Zoo Miami
Franklin Park Zoo — Free Child's Admission with Purchase of an Adult's Admission
Woodland Park Zoo — $3.00 off the price of regular admission for up to four people
Phoenix Zoo — Free Child's Admission with Purchase of an Adult's Admission
Cincinnati Zoo — $2 off adult admission and $1 off child admission
Bronx Zoo — tickets from $17.96
Elmwood Zoo — $9.95 admission ticket