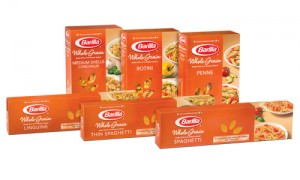 You can get $1/1 Barilla Whole Grain Pasta Printable Coupons right now.  This link comes from a yahoo ad. The thing with this coupon is that when you print it, it doesn't have the "standard" look of printable coupons.  This coupon is printed using Coupon Factory technology so it looks just a little different.  But this is a legitimate coupon.  It also prints with the new GS1 barcode.
This pasta has been on sale at the grocery stores near me for $1, so after coupon you should be able to get a good deal and even possibly free.
This is the page with banner the coupon came from.  You may have to refresh the page until you get the banner below.