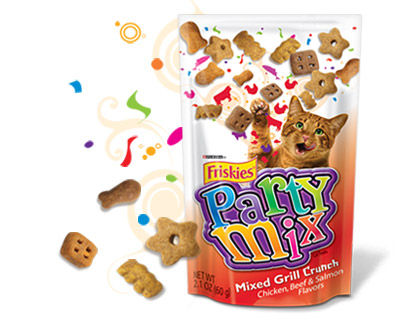 This $1/1 Purina Friskies Cat Treats is one of my favorite coupons.  I have been able to get free cat treats when these go on sale or they sell for around $1.47 at Walmart and Target.
Are you wondering why I am so excited about cat treats when I have a dog?  Well, my pug Gracie doesn't really care what treat I give her as long as I give her one, and it makes me happy to be able to get them cheap or free 🙂
Here are other pet coupons available:
$1/1 Purina Friskies dry cat food 3.5lbs or larger
$1/1 Purina Dog Chow dry dog food 3.5 lbs or larger
$1/6 cans of Alpo wet dog food
Today is spoil your pet for less day.  I have another pet deal down below.