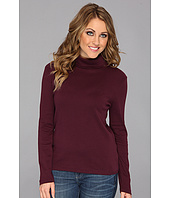 It's 12/12 today, and 12 is your lucky number if you're shopping at 6PM's $12 sale! Today only, you can snag some incredible clothes, shoes, and accessories for only $12, including the Jones New York turtleneck pictured above. You can also snag some great deals for $24 and $48 as well.
Shop $12 Deals Here

Shop $24 Deals Here

Shop $48 Deals Here
Shipping is free if you choose standard ground shipping too!
Happy shopping!
Looking for a cheap BJ's membership?