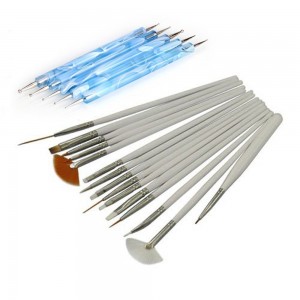 Skip the expensive manicures and try a little nail art at home. It's not as hard as it seems—I swear! There are tons of unique and simple nail art designs out there, and this set of 15 nail art brushes and 5 dotting toolswould come in pretty handy.
These are only $3.82 on Amazon, and you'll get free shipping. That's a pretty small price to pay for endless nail art possibilities!
If you want just the nail brushes, you can snag them for only $2.41 with free shipping.