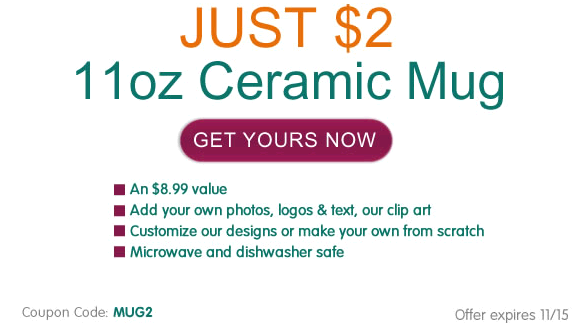 Have you always wanted a custom coffee mug, but thought they weren't worth the price? Now's your time to snag one from Ink Garden.
Ink Garden is offering new customers the chance to order an 11 ounce custom mug for only $2. Simply go to the Ink Garden website and design your own custom mug. You can put anything you want on it, including photos, designs, logos, and text. Then, at checkout, use the coupon code MUG2 and snag your new custom mug for only $2. That's a savings of $6.99!
Check out the deals on Coffee Mate coffee creamer at Mid-west Krogers this week too.