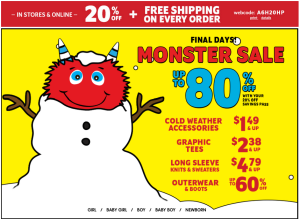 Today is the last day you can take an additional 20% off clearance items at The Children's Place
. If you shop online, you'll also get free shipping, but you can print an in-store coupon as well. Use the promo code A6H20HP when shopping online.
This is a great sale to snag some cheap spring clothes and warm clothes for next year!
First Posted on 1/20/14