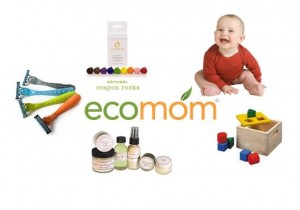 Right now you can get a $40 voucher to Ecomom for just $20.  Scroll down to the bottom to see the offer.  Plus right now for a limited time Ecomom is offering free shipping on ANY order.  I love it!  Here is a deal I have been doing:
Buy 9 Revolution Foods Organic Mashups $4.49 each  Total $40.41
Use voucher plus pay the difference of 41¢ using Paypal.
Net Cost of $20.41 for 36 pouches or 57¢ per pouch
Which I think is an awesome price for these organic mashups.  They are the same size as the buddy fruits and gogo squeez, cheaper and organic.  Can't beat that IMO.  Plus my two youngest just LOVE them, which is just icing on the cake for me.