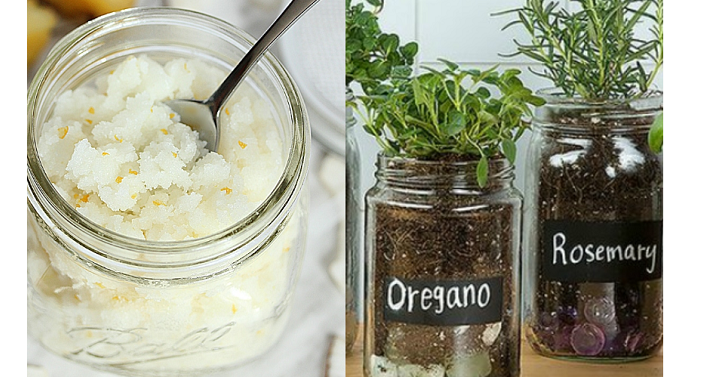 Mother's Day is coming fast, can you believe it? We've been a little preoccupied with this crazy pandemic. However, you still have time to do one or more of these awesome DIY Mother's Day gifts for mom or Grandma…or both! Because mother's deserve some praise.
Mother's Day pop-up card for either mom or grandma. There are so many options on Pinterest, but this is one of my favorites. Easy peasy for little kids to do as well.  If you want a more intense one, check this out. 
DIY Mason Jar Herbs. Aren't these cool?  Pick a favorite herb and start an herb garden in your own home!
Sugar Scrub for soft skin. This is a favorite for any woman. You can make different scents, but my favorite is this one– I mean coconut and pina colada. It's a perfect combination to feel like you're at the beach.
Scavenger hunt for mom. Buy a few favorite things for mom for example; favorite candy bar, gum, soda, lotion, earrings, necklace, clothing, pictures. Then have the kids put together a scavenger hunt for her to find. This also works really well for Father's Day too.
Chocolate.  Need something quick and easy? This is a great time to support your local chocolate companies. Grab a few favorites.