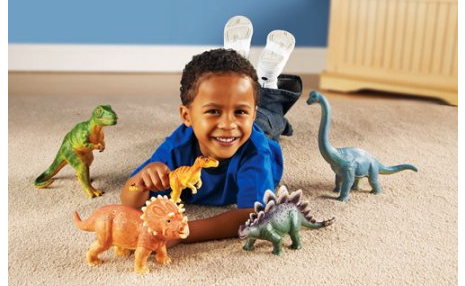 If you have an adorable little dino lover in the house, hop on over to WalMart right now! The 5-pack of Learning Resources Jumbo Dinosaur toys is marked down to only $14.54 right now!
This set includes five detailed play figures to inspire little ones to engage in imaginative play. Each set includes a tyrannosaurus rex, brachiosaurus, raptor, triceratops and stegosaurus. These carefully designed and detailed plastic dinosaurs are made of high-quality, lightweight plastic material. This makes each dishwasher safe to keep the toys clean and hygienic, even when children have spent the entire day playing outside with them.
Pick these up for free at your local store to avoid extra shipping costs.