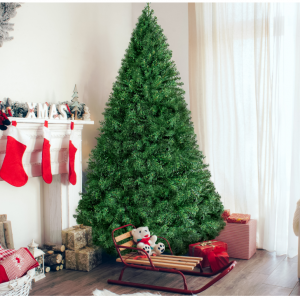 Are you ready for the holidays? Or do you have that ever-growing sense of anxiety again? The holidays are hard for many of us, so please don't feel bad. This has been an exceptionally rough year too so I totally understand how it could be worse than normal. That's why I have decided to put together this little list of things that we can always do to help you enjoy the holidays this year.
I hope that you are able to put some of these into action and create a new feeling for yourself and your family this holiday season.
5 Things to Do to Help You Enjoy the Holidays This Year
Slow Down
This is such a busy time of year and I know it is hard to slow down for a minute, but please do. Slow down and be intentional about the things that you do. If it isn't bringing you joy, think twice about doing something. If the holiday activity is bringing you more stress, this is the time to think about whether it is worth it or not. 
Say No
As a chronic people pleaser, I know how hard it is to say no to requests. Trust me, I really do get it. It's totally acceptable to simply say no though. If you simply can't make it to the holiday party or join in on yet-another holiday gift exchange. Just say "I'm sorry, but I can't." 
Make Time for Yourself
I get it. There are things to do, places to go, presents to buy. Here's the thing though…you HAVE to take time for yourself or it'll just be too much. Meditate, read a book, take a bath, head out for a weekend away. Whatever you choose to do, however big or small, you just need to be sure and take care of YOU.
Set a Budget
The anxiety that many of us face is budget based and that makes perfect sense. Please don't feel the need to spend more than you have or even close. Christmas is about your family and the love you have for them, not how much money you can spend. 
DIY It
If you hate DIY, then by all means ignore this one. But if you like to DIY stuff, this is a fun way to make your holidays a little more enjoyable. DIY, arts and crafts are pretty therapeutic for some people so there's that, but also, it really does feel good to give and get handmade gifts.