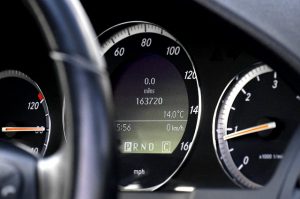 Are you on the hunt for a new-to-you car? We talked a little bit yesterday about the reasons that I prefer to not shop for a brand new car, but we need cars, right? That means that sometimes we need to shop for one. So, what tips do you follow when you are shopping for a new-to-you car?
Here are 5 tips to follow when shopping for a used car:
Set your budget. Whether you are paying in cash or financing it, you need to know exactly how much you can afford. Set these parameters when you are doing your shopping online. This will help you to not fall in love with a car that you can't really afford.

Get pre-approved. If you are planning to finance the vehicle, be sure to get pre-approved before you do your shopping. This makes it so much easier and much quicker if you are buying from a car lot.

Research values. While you already know what you can afford, you still don't want to overpay for the specific car that you are buying. Be sure to go on to Kelly Blue Book, Edmunds or another car value website to learn what the value of the vehicle actually is.

Get a carfax report. Carfax is a great way to learn whether or not your prospective vehicle has ever been in an accident.

Have a mechanic inspect it. For a nominal fee, you can hire a mechanic to inspect the vehicle before you buy it. I highly recommend doing this as you don't want to buy a piece of junk car that you are going to need to work on right away.
What tips do you follow when you are shopping for a new-to-you car?